|

Lukatoyboy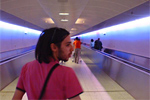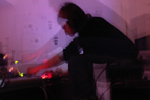 Luka Ivanovic / Lukatoyboy was born in Belgrade 1981. His main activities include making field recordings, producing & performing experimental electronic music, DJing, editing a radio show called 'Cut-Paste FM" (recently charted in "The WIRE" magazine), but also writing music reviews (from Playboy to popboks.com).
He was involved in Belgrade's CDR store Bluebox which was important from 2000-2003 mainly for providing music which was impossible to buy in Serbia during this time.
He performed live, solo as Lukatoyboy and in noise/improv band skiiiik++, at relevant Serbian music festivals and other specific events : (Dis-Patch '03, EXIT '04 & '05, BELEF '06, "A Rough Guide To Belgrade" in Amsterdam '06, Suspended Adolescence '06, BGYSS' Soundscapes '05/'06, NPR & kuda.org brodcasting '04...).
He was also a musical supervisor and sound designer for two theatre plays ("Velika Bela Zavera" and "Druga Strana") in Belgrade.
Today, he's one third of recently formed electronic noise rock band Pending, where he plays sythesizer and samplers. Since february 2007 he is a co-organizer of improvE nights in Belgrade, encounters of electronic musicians and improvisers.
Still without a proper physical release, his works can be found as Creative Commons licensed material on www.archive.org
Links